Hope this finds you well. I know its the Holidays and the last thing on your list might be getting a quality workout out in and eating healthy. So I decided to ask my mentor, good friend, and motivational speaker Todd Durkin do a guest post for me and he agreed!!
So without further ado here is Todd Durkin:
Okay, I have a quick story it may sound like you or someone you know.
The other day I was talking with a young woman who was distressed about her life. She complained that everything was tough, "I have no time to exercise, I have two kids, I work ten to twelve hours a day, my husband was just laid off, the economy is stressing me out and I am running around like a chicken without a head." I listened to her vent for two minutes and finally said, "WHAT are you going to do about it, and WHEN are you going to do it?"
EVERYONE is busy – stress is everywhere. We are craving control, but don't know how to regain it. We are seeking inner peace, but struggle to remember when we last had it. So, if you want to learn what it takes to renew your energy, revitalize your spirit, and recapture balance in your life, I have a few techniques that can help you. First, I have to ask, "Would you like fries with that?"
How many times have you ordered lunch or dinner and been asked, "Would you like fries with that?" It's more than just a question about a side dish – it's an event that symbolizes how we make decisions and categorize our days as good or bad. So much of feeling out of control hinges on a bad choice and the simultaneous decision to give up on a day, to postpone until tomorrow the self-discipline required to stay in control and keep life's chaos at bay. The purpose of this article is to share with you five of my top techniques to regain control and start enjoying life. Control, like greatness, doesn't happen overnight. It's one decision at a time. Life serves up "fries" all day long. Each time they're offered is a chance to make the right choice, recapture balance and regain control. Read on...
• Get up 20 minutes earlier
. That's right – get your tail up and out of bed to begin your day with a workout! Get your heart rate up for at least 10 minutes out of a 20-minute routine. You can do bodyweight squats, lunges, pushups, situps, jump rope, bench dips, burpees, etc. Add some 30-60 second jog/run intervals and you are well on your way to a great day. Sure, 30+ minutes would be even better, but 20 minutes will help you to FEEL GOOD TODAY. Get your tail up and out of bed and enjoy the peace and serenity of a magical morning.
•
Deliberately pursue pleasure.
Award-winning author, Christiane Northrup, M.D., speaks and writes about choosing activities EVERYDAY that create pleasure. This could mean walking on the beach, reading a good book, taking a hot bath, sitting in a Jacuzzi, taking dance breaks, getting a massage or connecting with a friend. Northrup explains how Nitric Oxide, the "chi" or life-force of the body that we all so desperately need, is released when you are doing things you enjoy. Most of us don't have enough fun; we need to seek out, prioritize and deliberately pursue daily activities that we enjoy. Whether you do them spontaneously or put them in your calendar, make sure you do them. They don't have to take a ton of time and they don't have to cost a lot of money. Pick things that put a smile on your face and give you that euphoric feeling like you are actually "LIVING." One of my favorites is the indulgence of a short nap on the weekends, where I awake feeling refreshed and renewed. Take a page from Dr. Northrup's "playbook" and take a nap, spend time with your children, call a friend who makes you laugh or blast a great aria while you do the dishes – TODAY.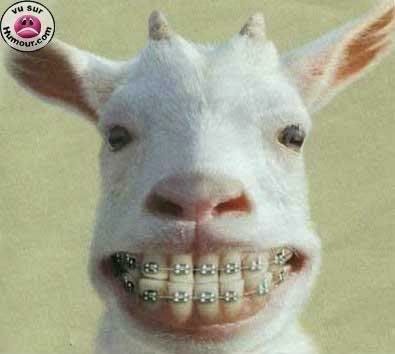 • Choose your time wisely.
Your time is extremely valuable and how you spend it ultimately affects your energy, your mood and your state of mind. Say "NO" to time wasters (i.e., surfing the Internet, running to the mall, staring at the TV, etc.), and say, "YES" to the things you DO want (more family time, exercise, healthful eating, relaxation, pleasure, etc.). I always ask myself, "What is the best use of my time right NOW?" Answer the question honestly and honor the answer. You'll begin to feel the FREEDOM of choice and deliberate action, in other words – CONTROL.
•
Get a Dog.
Yes, that's right, I said get a dog. Why is it that when you have a dog, you make the time to go out for two walks a day? For years this continues, and then the day comes when you no longer have a dog, and you suddenly have "no time" to go outside for a walk. What does this say about your priorities? Does your dog's happiness come before your health? I love my dog, but I love my health more. We live in a society with high rates of heart disease, stroke and Type II Diabetes. Get outside and take a walk! Start treating your body like you do Rover's and watch how much better you feel.
• Find even more accountability.
You may need additional strategies (beyond a dog) to help you with the most important ingredient to improved lifestyle – EXERCISE. Increased accountability for your exercise regime could come from a friend, a personal trainer, a life-coach, a group-exercise class or your partners in small-group personal training. As a personal trainer who works with many clients in a class setting and other small group sessions, I have seen how peers play an important role in creating accountability. They expect you to be present and they cheer you on when you work hard. They also inquire about your absences and expect a darn good reason why you didn't make it when they did! Continue to try new classes, get outside your comfort zone, and discover what works for you. When you find a friend, coach, or trainer who keeps you on track with your physical conditioning, including your nutrition, supplementation, and rest/recovery, your mindset and overall quality of life dramatically improve.
So let's get back to this stuff about how busy you are... I know you're busy. That's OK. Take Control of Your Life – starting today! Just as stated above, change will not be overnight. "Would you like fries with that?" is a way of saying that each decision is an opportunity to make the right choice. Don't declare an entire day a failure just because you wake up late or eat a donut at a meeting. When the server asks the question about fries, choose and move on. The tips above put you on the right path to make the right choice. Each good choice lessens your stress and puts you in control. It may not be easy, but it is simple. Choose wisely throughout the day. Start getting up earlier, deliberately pursue pleasure, improve your time management, get a dog and find even more accountability for your continued health and well being. As you become a better steward of your choices, all aspects of LIFE are enhanced.
Peace and love,
Todd
P.S. Those who know me well know that I get a lot of pleasure from food. Just the other day, I threatened to drive all the way to Sedona, Arizona, for a meal from my favorite Italian restaurant. Occasionally, I will say "yes" to fries in a good restaurant and I've been known to eat a beignet when visiting New Orleans. I count these moments as special pleasures – rare and wonderful – not drive-thru.
Todd is awesome!! I already know what Im going to work on more naps!! and I'll pass on the fries next week. I would love to hear what of the 5 you are going to work on and dont wait until the Holidays are over to start making changes
Finish Strong!!
Chelsea C.
http://www.lbfitcamp.com/
Check out times and places of Lean Body Fit Camp! And Come in Today for a Free Week!
Todd Durkin, MA, CSCS, is a personal trainer and massage therapist who motivates, educates, and inspires people world-wide.